This can be stored for about 3 weeks in the fridge, although it can be frozen up to a year. You can use it atop ice cream or pancakes/waffles. You can use it to drizzle over cheesecake, pound cake, or angel food cake. You can add it to some fresh lemonade for an amazing glass of strawberry lemonade. It's really a versatile things to have on hand. 


3 cups roughly chopped strawberries
1/2 teaspoon almond extract
1/2 teaspoon vanilla extract
Puree berries in a food processor.

Pour berry slush into a medium saucepan.

Stir in sugar and extracts.

Bring to a boil/simmer over medium heat.

Stirring constantly, simmer for another 5-8 minutes.

Remove from heat & let cool.

Pour into jar and refrigerate.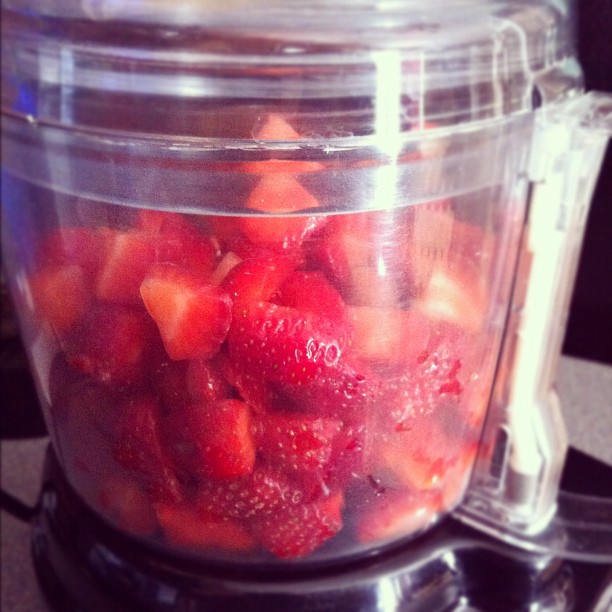 I love the plastic Ball Jars.
These are 16 ounces. Dry Erase markers work perfect & leave no marks.