The first thing I baked in my Friday Pumpkin Madness was this pumpkin bundt cake. This recipe is adapted from a tasteofhome.com's Moist Pumpkin Bundt Cake.
Moist Pumpkin Bundt Cake Recipe
Ingredients
2-1/2 cups sugar
1 cup vegetable oil
3 eggs
1-1/2 cups all-purpose flour
1-1/2 cups whole wheat flour
2 teaspoons baking soda
1 teaspoon ground cinnamon
1 teaspoon ground nutmeg
1/2 teaspoon salt
1/4 teaspoon ground cloves
1 can (15 ounces) pumpkin
Confectioners' sugar for dusting
Directions
In a large bowl, combine sugar and oil until blended.
Add eggs, one at a time, beating well after each addition.
Combine the flour, baking soda, cinnamon, nutmeg, salt and cloves.
Add to egg mixture alternately with pumpkin, beating well after each addition.
Transfer to a greased 10-in. fluted tube pan.
Bake at 350° for 60-65 minutes or until toothpick inserted near the center comes out clean.
Cool for 10 minutes before inverting onto a wire rack.
Remove pan and cool completely.
Dust with confectioners' sugar.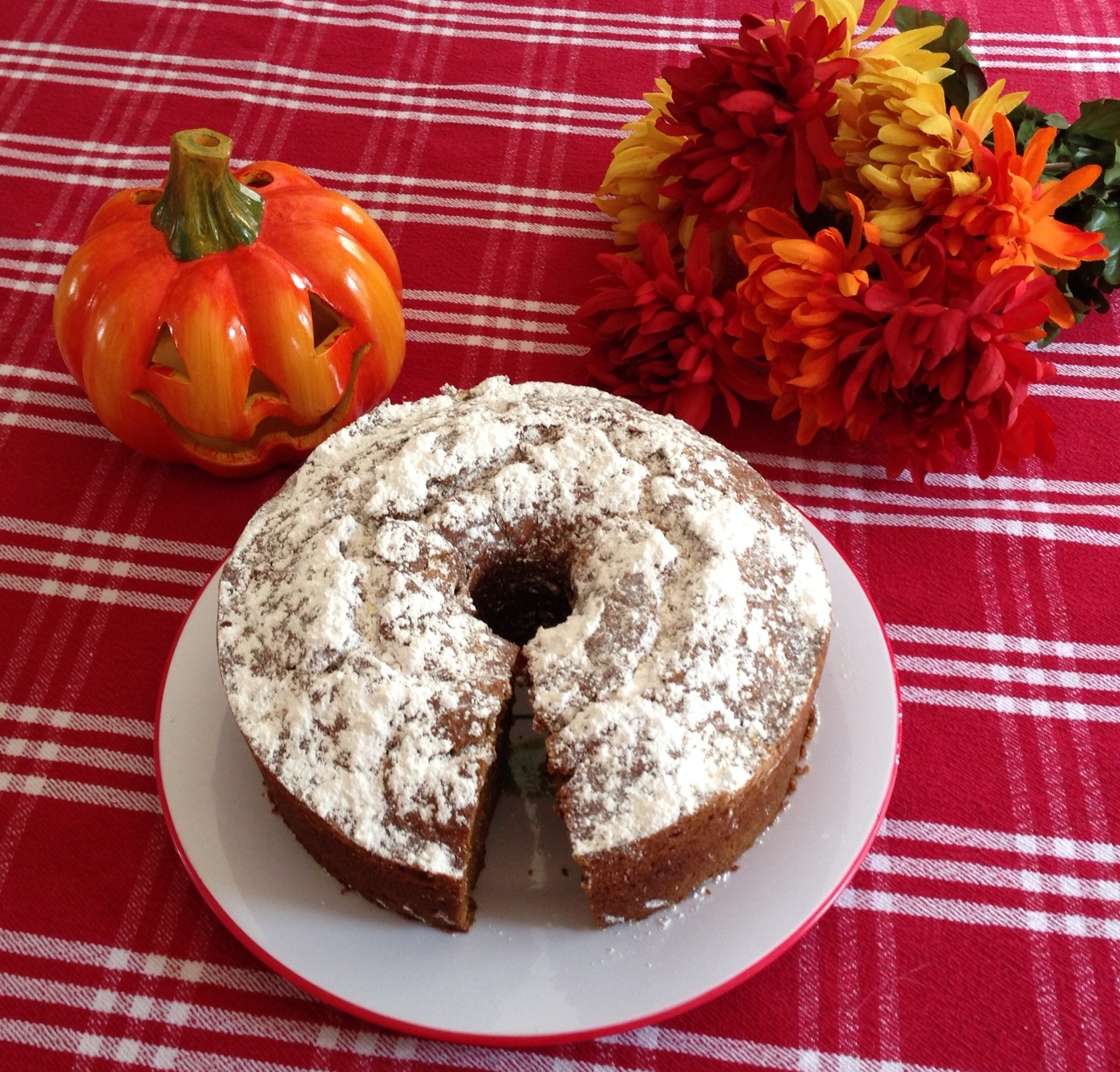 VERDICT: While the cake tasted awesome, it wasn't very moist. I mean it was and it wasn't. It wasn't moist like a brownie, it was a drier moist that yielded a lot of crumbing. Overall, very good. Easy to make and store  Middle son LOVED this as did the youngest who asked that I make it for his birthday cake (which he wants designed in Umizoomi)