I like make ahead food that I can store and pull out when needed. Quiches are no exception.


These are crust-less and can be made with any veggies and cheese combos you wish.
Crustless Individual Quiches
makes 18 regular muffin-tin size quiches
1-1/2 cup half-&-half (used fat-free)
1-1/2 tablespoon olive oil
16 ounces mushrooms (used 1/2 baby bella, 1/2 white button)
1 package frozen spinach, thawed & squeezed
8 ounces bacon, cut & chopped
____________________________
2. Put the cornstarch in a medium bowl. Whisking steadily, slowly pour in 1/2 cup of the milk, mixing until quite smooth. 
3. Whisk in the whole eggs and egg yolks, mixing again until smooth, then gradually whisk in the rest of the milk, the cream, and salt.
4. Use immediately or refrigerate, covered, for up to one day. If using the next day, be sure to re-whisk.
5. In a nonstick pan, heat oil over medium heat. Add garlic and stir until fragrant, about 2 minutes. 
6. Add grated mushrooms, and stir until just softened, another 3-4 minutes. Remove from heat.
7. 
Oil mini muffin tins well. Put a large pinch of grated cheese into each muffin cup. For add about a tablespoon of the veggies/meat in any mix you want (we did spinach, mushroom, bacon, and a mixture of all of them).
8. Fill muffin tins with milk/egg mixture just about up to the top.
9. 
Bake until the quiches puff and start to turn golden, 22-25 minutes.
10. Let cool for 10 minutes and then carefully run a paring knife around the rim of each muffin cup. Carefully lift each quiche out of its cup.


Mini quiches freeze very well. Let cool, then freeze in a single layer in a covered container. Reheat on a cookie sheet in a 400 degree oven for about 5-10 minutes.
Original recipe from Fine Living Magazine.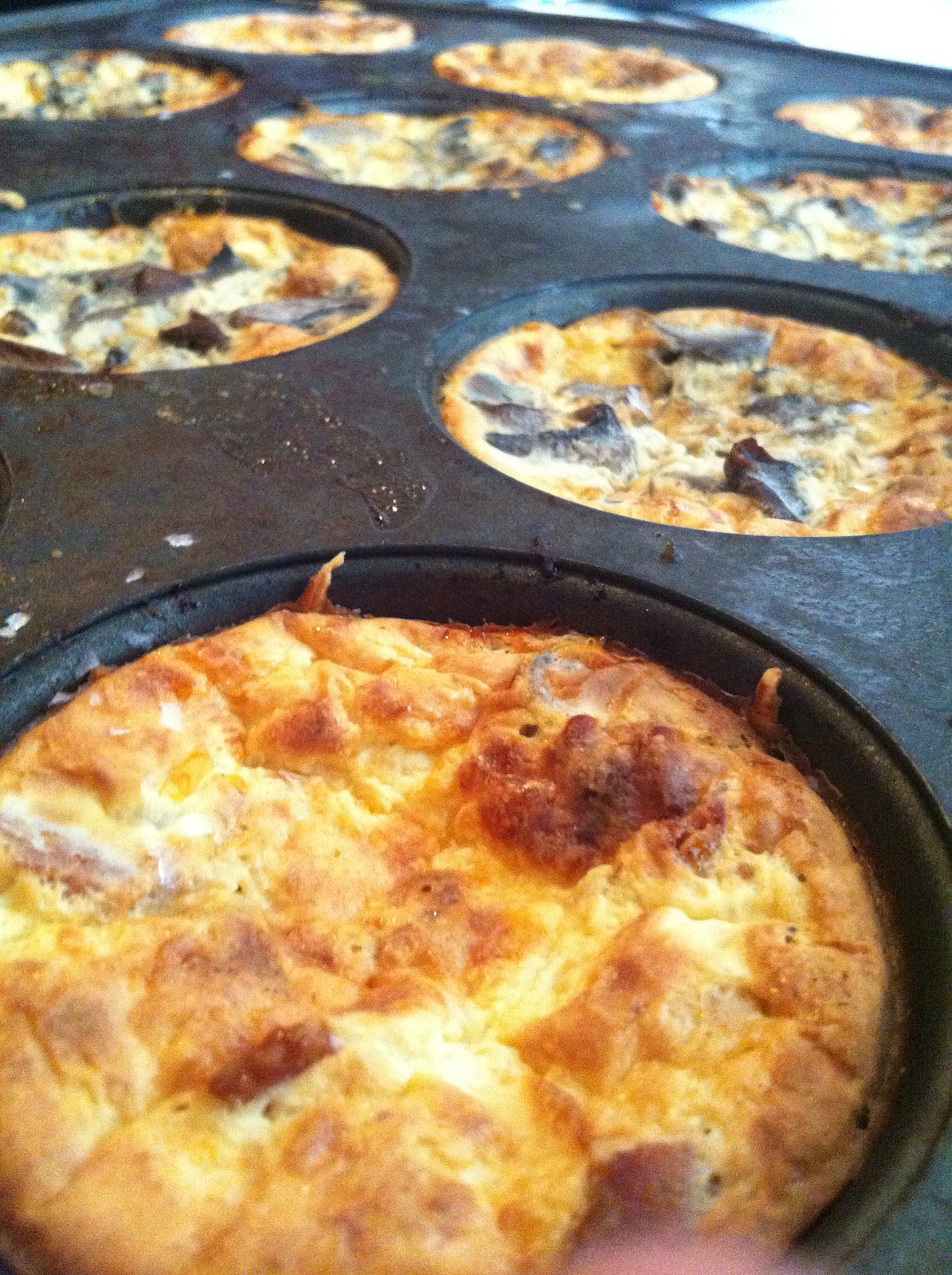 Baked and frozen – ready to get vacuum sealed