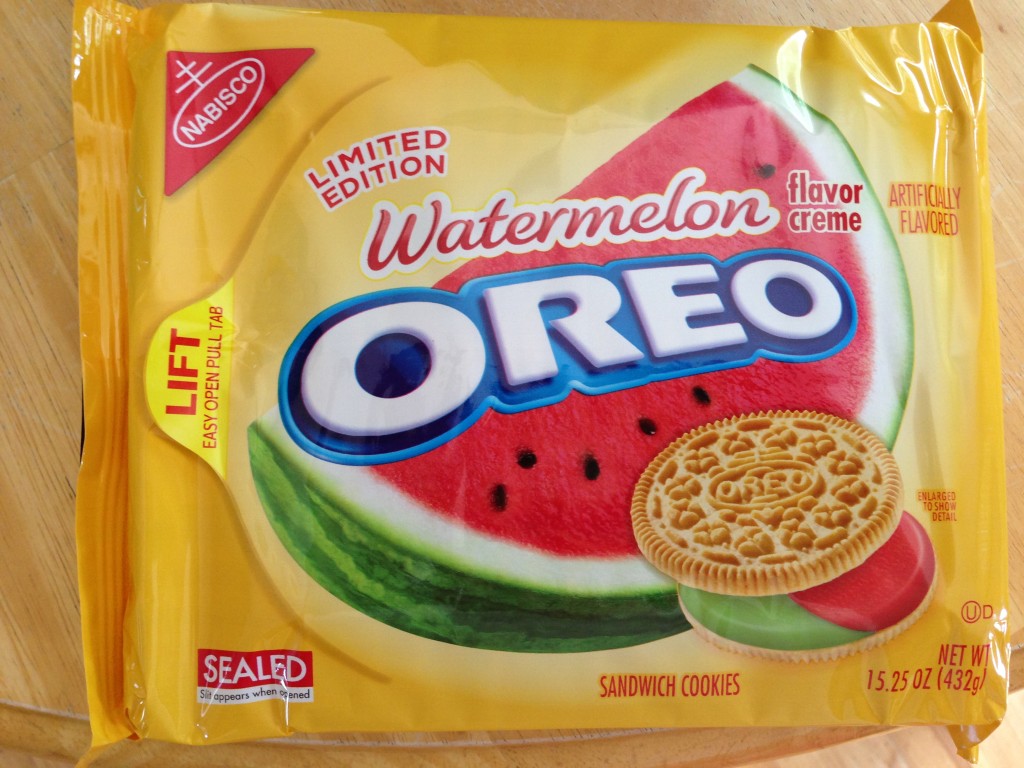 So I was in Target with OC. He saw these and said he wanted them. I love anything watermelon but Oreos? I kinda cringed and might have gagged a bit at the thought. I re-questioned him and he was SURE he wanted them. Not being on sale and without a coupon I was REALLY hesitant but I caved and bought them. When we got home, he begged to try them (hey, at least he waited until we got home before he asked). I opened the package and Voila!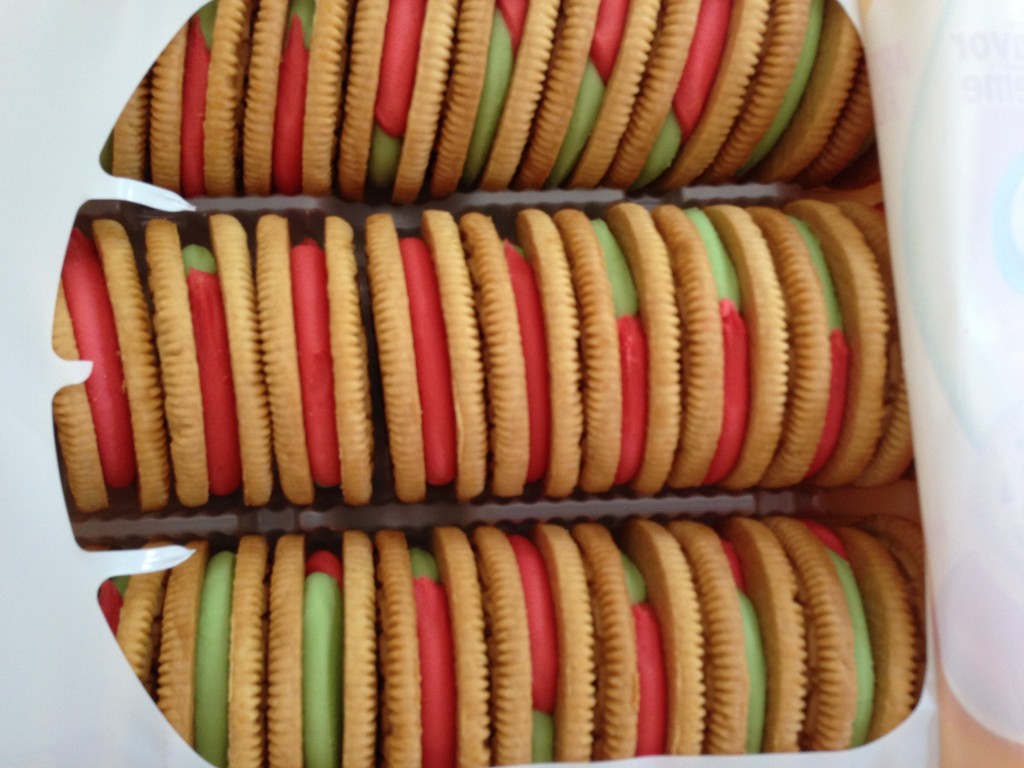 Very pretty cookies.
Smelled yummy.
Still slightly nauseated by the thought.
Gave one to OC.
He LOVED it!
Now it was my turn….. wow! They are awesome!
I took one bite, looked at the nutritional label… promptly spit out what was in my mouth & handed the rest of the cookie to OC.
That's 6 grams of fat for TWO cookies! It's o not worth it for me, personally.. but those are awesome and I could (before changing my diet) pound a bunch of these and be a very happy camper.
VERDICT: These are awesome but with the dye and preservatives, they are a one-shot buy for this house. I will keep the idea in my head to make a healthy version though because I am just that kind of person!