So after we packed ourselves up with breakfast, we headed out on a busy & fun day.
First stop was in Walcott, IA for the I-80 Trucking Museum. This place was free and it was awesome! It's a museum all about big-rig history and trucks. Was really awesome and totally worth a stop!
Then next door (although you need to go back to the main street to get into the next lot), is the I-80 Truckstop. So what? It's the world's largest! It has more than 1 full sized big rig inside, a store with more truck accessories than you ever could have imagined, the largest gift shop – like ever, a convenience store, fast food places, a restaurant, a custom shop, a barber, a dentist, a chiropractor, game room, movie theater and so much more! Truckers paradise for sure!
Then we were off to the John Deere Pavilion in Moline, IL. here you learn about the history, the technology, and the awesomeness that is John Deere. they are such things of beauty! Here you can climb in and out of things you may never have seen and ones that are so big, that it takes a flight of stairs to get up to them! They have hands-on exhibits as well and again, this is free!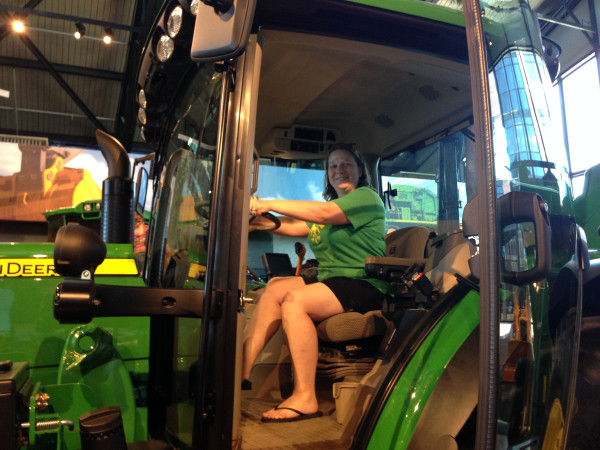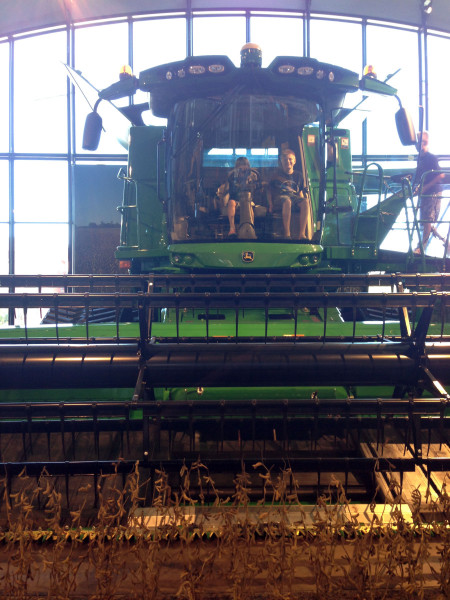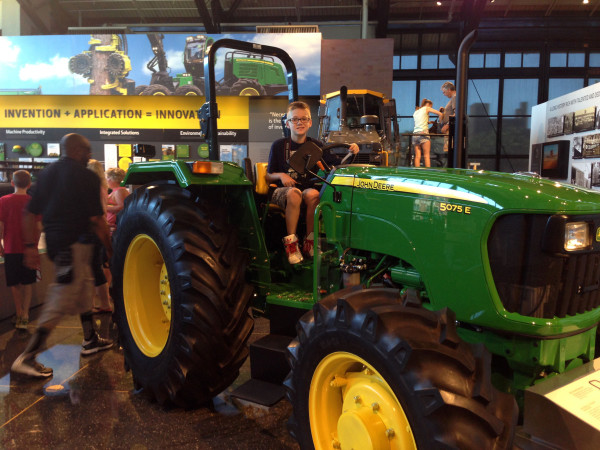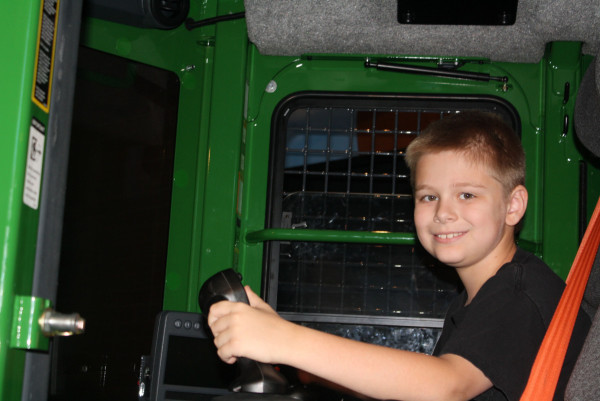 Then we made a stop at Antique Archaeology in Le Claire, IA. We've been to the shop in Nashville and now we've been to the shop in Iowa! was great to see the picks we know and loved in the "old" store. The new store is just all merchandise. I totally love the Nashville location so much more. It was worth a stop though to say we've been. We then walked down the hill to the A&W for lunch which we ate in the car while driving.
We rested our weary heads at the Drury Inn & Suites in Springfield, IL. We love Drury! When we pulled up to the Drury, you would have thought we arrived at Disney World – that is how much they love these hotels! They serve dinner nightly and have unlimited popcorn and soda until 10pm which kids love! Then they have full breakfast the next morning too. So while they cost a little bit more, you get full meals from it and it totally makes it worth it in the long-run. Too bad there aren't more Drury hotels in the US or we could do entire road trips at this chain and we'd be sooooo happy! Did I mention you get 3 free drinks each evening too? Adult score!