My kids are weirdly picky eaters. They do not eat things like macaroni & cheese, casseroles, tater tots, jelly, Cheez-It's or sweet potatoes. They do like things like sushi, calamari, oysters, tofu and the stinkiest cheeses you can find. They have unusual tastes but I shouldn't expect any different from the kids of 2 people who appreciate food the way we do.
Me? I'm picky too but in a different way. I was vegetarian for about 7 years with about half of that time being vegan. My finickiness comes in meat form. I generally don't like anything bone-in. I don't like anything that can look back at me. I am very picky with my chicken. It needs to be very cooked. It needs to be very clean and very white. Another reason I'm a picky mickey is that I am a "supertaster." I always had a keen sense of taste but once I got pregnant with my eldest, I guess my papillae grew (is that possible?) because since then game is super "gamey", beef is really "beefy", and poultry is super "fowl". Unless chicken doesn't taste like chicken, I can't eat it.
That being said, I'm always on the lookout for new recipes. I see some, and in true me fashion, I rip it apart and change the whole thing. Basically, I look at recipes for what ingredients they blend together and how long they cook it for. I don't follow proportions very much at all. I also try and "healthify" things. I want my boys to live long, healthy, happy lives.
So here is a baked chicken tender recipe that rivals the fried restaurant kind. I saw this once on in Martha Stewart years ago but here again is my ripped apart version.
Baked "Fried" Chicken Tenders
1/2 cup all-purpose flour
3 eggs
seasoned salt (we love Lawry's) & pepper
8-10 cups crisp rice cereal
4 tablespoons olive oil
2 pounds boneless chicken breasts, cleaned & cut into kid-friendly strips
Directions
Preheat oven to 475.
Bowl 1: Add flour. Season with salt & pepper.
Bowl 2: Add eggs. Lightly beat with a fork. Season with salt & pepper.
In 2 batches, pulse the cereal & oil (4-5 cups cereal per 2T of oil) until crumbs are fine and it's well incorporated. Season with salt & pepper.
Bowl 3: Add cereal mixture.
Coat chicken in flour. Shake off excess.
Dip chicken in egg. Let excess drip off.
Place chicken in cereal mixture and press the chicken to help coat.
Place chicken on a baking sheet. Allow pieces room on all sides for better cooking.
Bake for 8 minutes minutes, turn chicken. Bake for an additional 8-12 minutes until lightly browned & cooked through.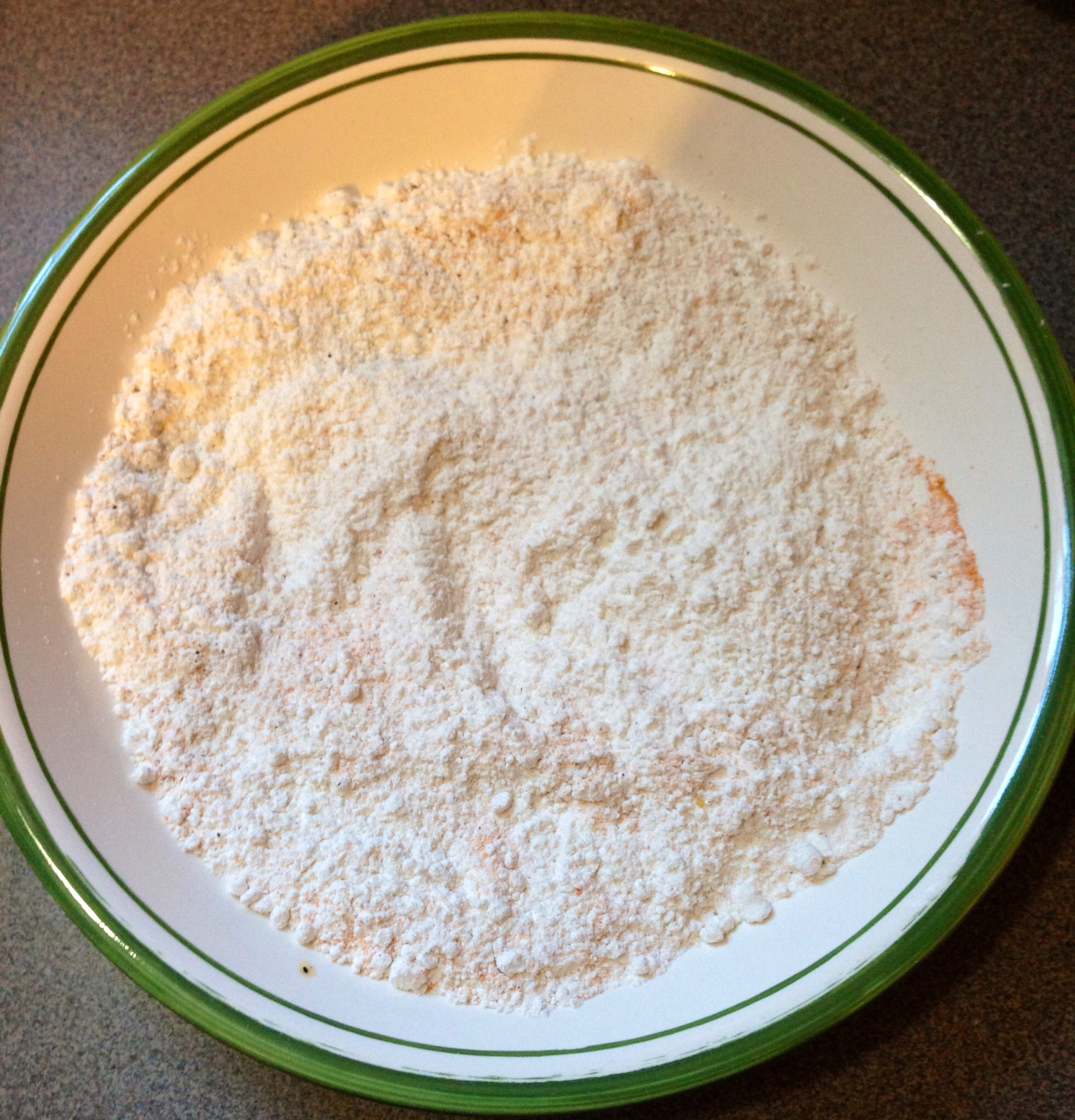 Bowl #1

Bowl #2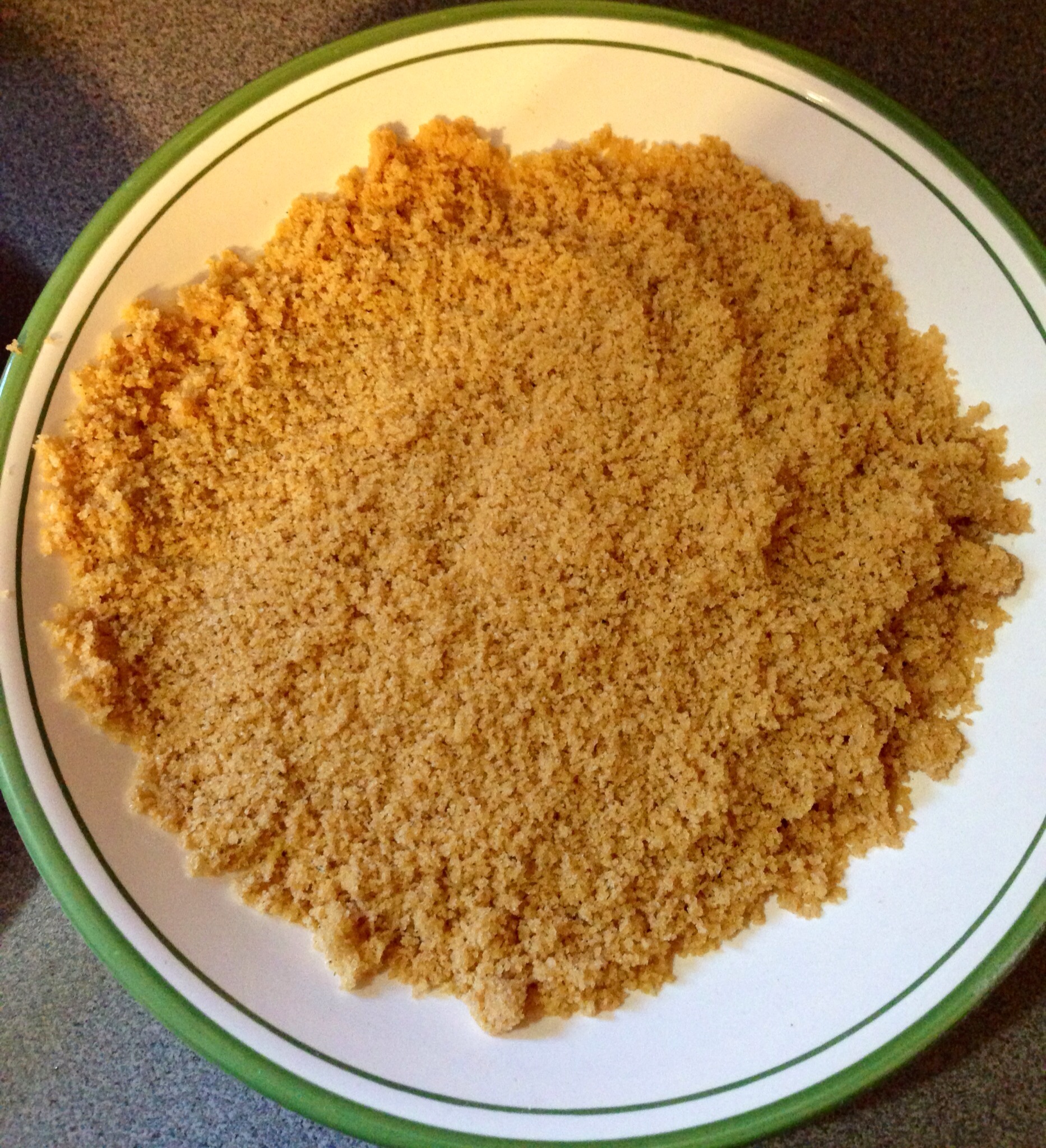 Bowl #3

Chicken cleaned & cut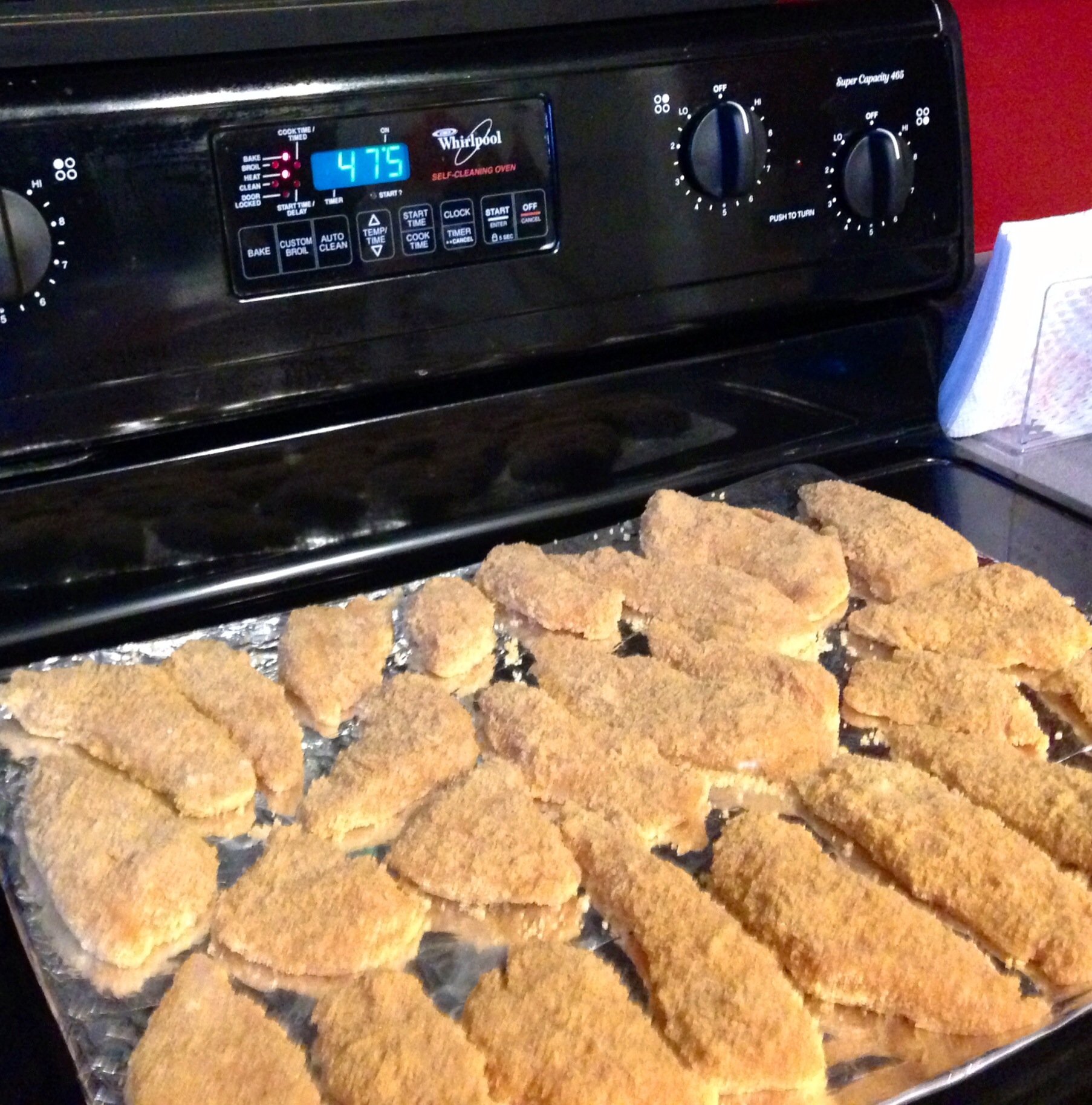 Chicken ready to bake at 475.

Chicken out of the oven.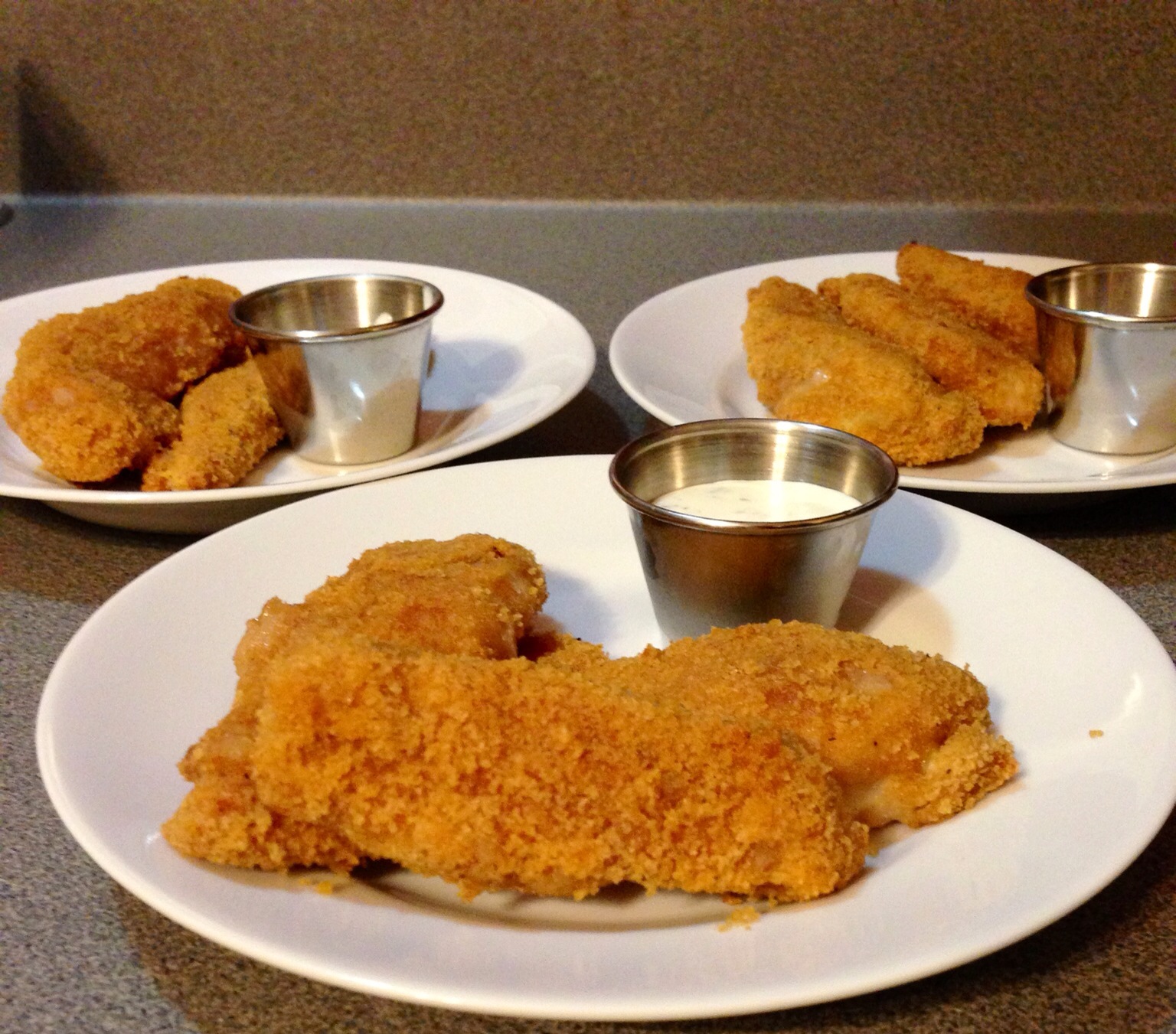 Plated and ready to be eaten. I serve it with a homemade ranch dipping sauce YUM!